Substrate Production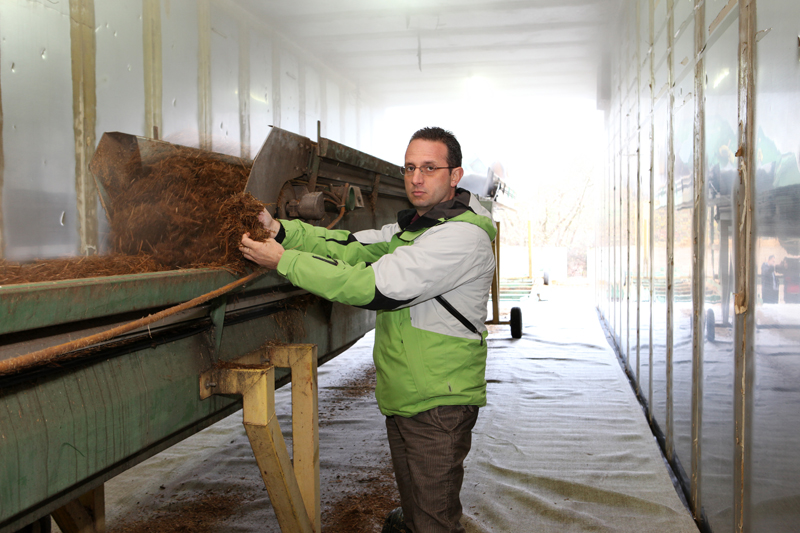 The cultivation of mushrooms is a modern application of microbial technology for transforming organic waste into biomass and into a food of particular nutritional value for man. After a thorough study of the biology section concerning true fungi (mushrooms), we created a production unit of high technology, in which we approximate with respect, passion, care and taste a model that is so skilfully applied in nature.
Our substrate production unit is located in an area of 2.5 hectares, in ideal conditions at the foot of mount Dirfis, away from any kind of industrial activity. It operates under high standards and is based upon Dutch technology.
Productivity per week:
120 tons of incubated & 130 tons of spawned Pleurotus substrate .
Pasteurization tunnel: 30m long x 4 m wide.
Automatic climate control system: Fancom 750.
Substrate standardization: emptying winch automatic blocking machine in a place of high hygiene standards.
Substrate incubation: incubation rooms under controlled conditions in shelves with a total surface of 6000 m².